Rs. 1099 | Inalsa Polo 550 W Mixer Grinder 3 Jars
Product Description
Mix food ingredients, grind masalas and make chutneys to cook delicious meals in your own kitchen with the Inalsa Polo mixer-grinder. This compact kitchen appliance features a powerful 550 W motor for efficient performance, 3 speed settings for your desired result, and three stainless steel jars of different tasks.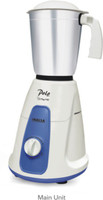 Compact Design Body
This is a compact kitchen appliance that fits easily even in small kitchens.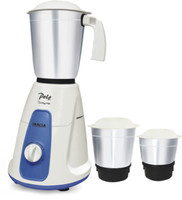 Sturdy ABS Body
It has a sturdy, durable ABS body.